Business Wire India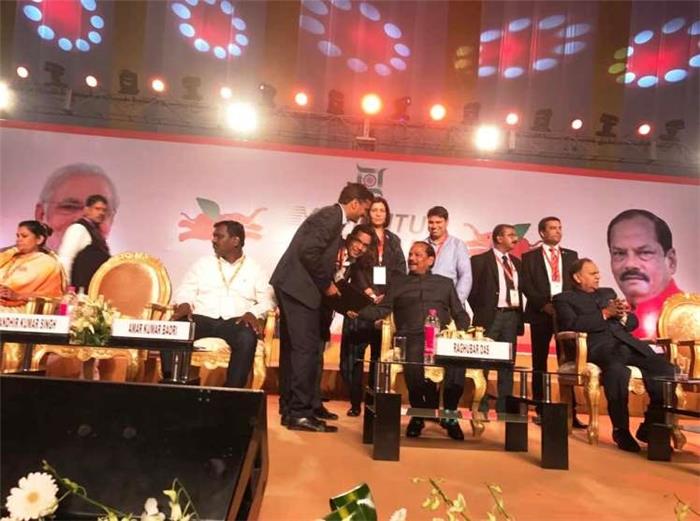 Working towards its vision of enhancing the employability of youth by skill development, CMC Skills Pvt. Ltd. in consortium with Mitcon Consultancy Services Limited was recently selected by Jharkhand Skill Development Mission to Establish and Operate Mega Skill Development Centre in Jharkhand on PPP mode.
This project is aimed at increasing the employability of the youth and empower them to take part in the economic growth of Jharkhand and India and thereby reduce unemployment and under-employment.
Ms Maya Sinha, Founder Director CMC Skills, said, "It is one of the very few PPP models for Skill development in the country. We'll focus on imparting skills by offering various courses in construction sector to increase the employability of youth. CMC Skills is also working closely in other sectors to create a skilled workforce."
Maya Sinha a former Indian Revenue Service Officer with over 30 years of professional experience, is also the Founder Director of Clear Maze consulting Pvt. Ltd., a niche consulting company offering end to end consultancy services in the PPP space, including but not limited to market entry strategy, competition mapping, pre-bid advisory, corporate finance advisory, infrastructure advisory etc.
The project will involve CMC and JSDM identifying people from various section of the society and skilling them to provide employment in construction sector. This Mega Skill training Centre is proposed to be established with a skill training capacity of 3000 to 5000 beneficiaries per year for both residential and non-residential training.
Towards achieving this objective an MOU, pursuant to a selection process was signed on 17th February 2017 between CMC Skills Pvt. Ltd and Jharkhand Skill Development Mission as a part of the ongoing Global Investors Summit, Momentum Jharkhand.
Twitter: https://twitter.com/CMCskill
Facebook: https://www.facebook.com/CMC-Skills-Pvt-Ltd-1788583201418598/